Hello Glamazons!
I discovered an international subscription service which ships worldwide. Its called the Lip Monthly and is a God send for all those who love lip products.
For the price of $13/- only (Roughly Rs.871/- only ) you get a total of 4 products in an adorable bag. 3 of the 4 products are lip related and one is non lip related.
Typically the package ships out by the 10th of every month, you receive a tracking number with the shipment details.
Have a look at the very cute bag.
Make Up Bag | For a while Lip Monthly had been sending the same bags each month, however they regularized it this month for me. Check out this cute, new, trendy bag.
This one has violet, white and purple lines diagonal lines. Very hep!
Below is a list of the products I received :
Model Co. | Lip Liner | $20
Starlooks | Lip Crayon | $19
JCat | Lip Paint | $4.99
Shop NCLA | Nail Wraps | $11
Model Co. | Lip Liner | $20
This is a neutral lip liner which makes me look pale. The pigment is great though. It's "one shade fits all" and will suit any skin tone.
It goes on matte and keeps your lips nourished while also giving the illusion of a 'fuller' looking lip.
Starlooks | Lip Crayon | $19
I thought this color would be sheer and subtle but its much darker. This is a super bold lip shade.
This lip crayon wasn't very moisturizing, but the color payoff was great.
JCat | Lip Paint | $4.99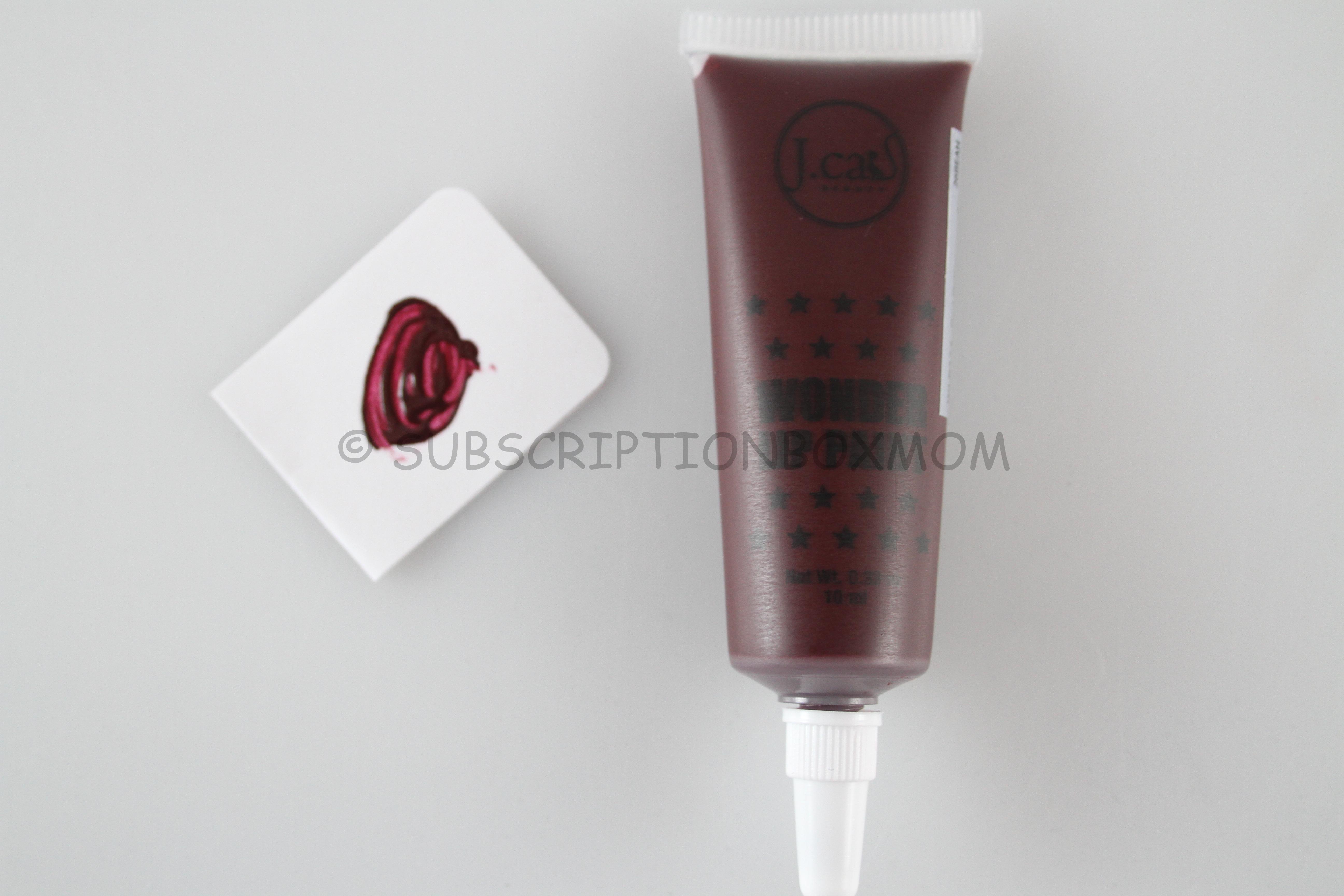 For invincible color and impeccable wear, J.Cat Beauty's Wonder Lip Paint serves justice! This lip color not only stand the test of time but also has amazing color payoff!
This shade though more fit for the night can be taken through the day as well. I don't usually like these shades I refer more adventurous ones.
Shop NCLA | Nail Wraps | $11
This month Lip Monthly collaborated with NCLA and matched the nail wraps to the bag!
These nail wraps are ultra thin, self-adhesive, and require no heat lamp. Application is simple with a nail file included in the pack.
Total calculated value:
In USD: $54.99 only
Considering you pay only Rs.871/- for a monthly subscription (shipping is free world wide) you get 4 products worth Rs. 4,620/- only. So that my review.
I hope you enjoyed reading it. Thank you for your time and remember to be kind to yourself 'coz there's no one like you.
Much Love!
YLT
PS: Wanna subscribe to Lip Monthly? Click on the link below:
https://lipmonthly.com//referral/Id1cdzbn3tGv
This is a referral link so every time you buy using this link, I get a free bag or points to redeem products from the Lip Monthly online shop. If you are planning to sign up please do use this link so I may get free bags to review and post on this blog or redeem it for products to review on this blog.
Please also feel free to share this link with your friends. Spread the word.
Show Lip Monthly (and me) some love. Mwah!